In the role of System Architect, you will be a key player in the development of Sweden's foremost e-commerce platform in an expansive industry. Litium is growing and you will be essential for bringing Litium to the next level. 
About Litium
Litium's growth journey started in 2013 when they created the product company they are today. They are a rapidly growing e-commerce platform that strives to change the industry through smart, simple solutions. Litium assists medium-sized and large companies in accelerating sales, with customers such as Lindex, Jollyroom and Teknikmagasinet. Litium sells through implementation partners such as CloudNine, Columbus Global and KnowIT. Litium builds the platform while implementation partners develop and maintain customer solutions.
Litium is one of the leading e-commerce platforms in the Nordics and continues to grow with each quarter. Interest in Litium's platform is quickly gaining momentum and there is great demand for competent employees. Today, Litium has about 30 employees and is housed in a newly designed office on Luntmakargatan in downtown Stockholm. The company culture is informal and creative with engaged employees who have the attitude that anything is possible. The company is expanding substantially when it comes to customers, partners and markets. Investments are currently being made in product development and marketing.
About the role
As a System Architecht, you will be part of the Product core team to design and develop the Litium platform to meet the needs of customers and partners. You will work closely with other systems architects, product owners, testers and tech writers. Together, you will work with modern technology to create the world's smartest e-commerce platform for customers and partners.
You will get the opportunity to develop your technical expertise and leadership, through which, you will help other developers. The role includes staying up-to-date with technical landscape developments. In collaboration with other architects, you will be responsible for Litium's long-term technical strategy, including discussions and decision-making regarding technical frameworks and components. The role will offer ample opportunity to continue working on development and coding as well as to develop Proof of Concepts for various technical solutions.
Litium uses modern technologies such as .NET Core, ASP.NET MVC, Angular, React, Redis, Elastic search and Docker/Kubernetes. New Relic and Microsoft Application Insights are used for monitoring and Microsoft Web Deploy for deployment. You will report to the CPO, Ludvig Block.
Are you Litium's new System Architecht?
We believe that in order to shine in this role, you will need at least five years of system development experience. Knowledge of system architecture, .NET Core, Angular/React, cloud solutions, SaaS and web APIs is valued highly. Any experience working in e-commerce or other business and performance-critical systems is viewed very positively. As a person, you should be curious and very interested in new, modern technology. You should be a good communicator and like working closely with colleagues and partners. You always aim at being well organized and delivery the highest possible quality.
Litium values high levels of engagement and responsibility. When employees are satisfied, the company performs well. Therefore, emphasis is put on caring for and treating each other with respect. Litium also gives you decision rights. Your ideas, clear vision and intent will guide the way.
Application
The e-commerce industry is growing at record pace and the interest in Litium's platform is strongly increasing. Do you want to join Litium on the journey on developing a successful company in a rapidly changing, expansive industry? Apply now. Selections are made on an ongoing basis. Questions? Don't hesitate to contact us.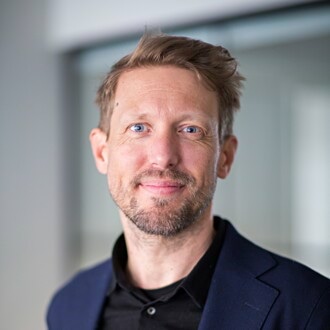 Varför jobba hos oss?
Engagemang

Vi är ett gäng drivna medarbetare med en passion för e-handel i alla former. Oavsett roll, vill vi alltid bli bättre. Självklart gäller det våra produkter men även hur vi hjälper våra kunder och partners att nå framgång.

Omtanke

Vi tror att om våra kollegor mår bra så mår företaget bra. Därför är vi måna om varandra och att behandla alla med respekt.

Fokus på kundens affär

Vi tror att e-handel handlar om så mycket mer än bara teknik. Så även om vi är en av marknadens vassaste plattformar har vi alltid kundens affär i fokus. Oavsett om kunden är detaljhandlare, renodlad e-handlare eller erbjuder kvalificerad B2B-försäljning.

Må bra dygnet runt

Oavsett livssituation tror vi på en balans mellan jobb och fritid. Vi erbjuder flexibla arbetstider och möjligheten att jobba på distans vid tillfällen när det passar dig bäst.
Om Litium
Litium AB (publ) är en av Nordens ledande aktörer inom digital handel. Vi hjälper företag inom B2B och B2C att accelerera sin försäljning, snabbt skala upp sin verksamhet, nå nya marknader och samtidigt skapa marknadsledande kundupplevelser online. Vi gör det genom att erbjuda en skalbar och molnbaserad e-handelsplattform som är byggd för tillväxt. Våra kunder som Lindex, Tingstad och Jollyroom omsätter över 10 miljarder kronor årligen online. Litium agerar tillsammans med sitt partnernätverk på den nordiska marknaden och är noterat på Nasdaq First North Growth Market. Arctic Securities är bolagets Certified Adviser och kan nås på certifiedadviser@arctic.com eller +46 844 68 61 00. För mer information besök gärna litium.se

Jobbar du redan på Litium?
Hjälp till i rekryteringen och hitta din framtida kollega.